ABOUT THE AUTHOR
Although I have been camping and hiking since I was barely walking, the trips became few and far between from late high school through college. Upon graduation, discussion began with friends of all the great trips and adventures we would take on weekends and vacations when away from work. An adventurous friend named Aaron had a wild proposal: that we visit all 58 National Parks by age 50. I loved this idea and ran with it. Although its been done by others before me, it seemed the perfect way to explore America's beauty. I took the goal a step farther, said I would do it by age 40, and instantly looked at which parks were in the immediate vicinity, planning out weekend trips to reach them. Now, in order to knock a park off the list, it must be truly explored. That is to say, if the park brochure/map at the entrance lists 5 major attractions and 8 major hikes, 75% of them must be complete before I am willing to mark it off my list. For instance, visiting Death Valley did not mean driving to the lowest spot in the western hemisphere, over to some canyons, and calling it a day. No, Death Valley took two hiking-intensive three day weekends before I called it "complete" (and I've been back twice since to see even more). Back then I was 21, and calculated that based upon the few I had already visited, I would need to complete at least 3 parks per year to reach my goal by age 40.

Aside from the fact that 15% of these parks are within an evening's driving distance, and another 35% are reachable via 7 to 10 day roadtrips, most of these are fairly accessible. In terms of cost, they are easier than most think. If you plan to camp, avoid staying in hotels, and you book flights cheaply, many of these parks can be had for a few hundred dollars. Where the costs are expected to increase are with the 8 Alaskan parks and the three distant islands: American Samoa, Dry Tortugas, and Virgin Islands. However, realizing this early and beginning to set aside funds now will help you reach them later. Why am I going into all these details? Because I really want you to go to these same places. They are beautiful. They are serene. They are mesmerizing. And believe it or not, they are just as good as many foreign destinations that people travel thousands of miles to see.

Of course, not all of the trips in this blog are of national parks, some are simply local places that can be just as interesting to visit, and are accessible from the LA or SF Bay areas within an hour or two of driving. But whether it is a national park, a sailing trip, or an offroad journey, if you have questions about more of the details and you can't find the answers online, use the contact form and I'd be happy to answer. The goal of this blog is to give back to the same community which has provided me with many of the trail reports and trip planning that I use to reach these destinations, and hopefully help more people like myself find the answers more quickly.

Now go find an adventure.
NATIONAL PARK PROGRESS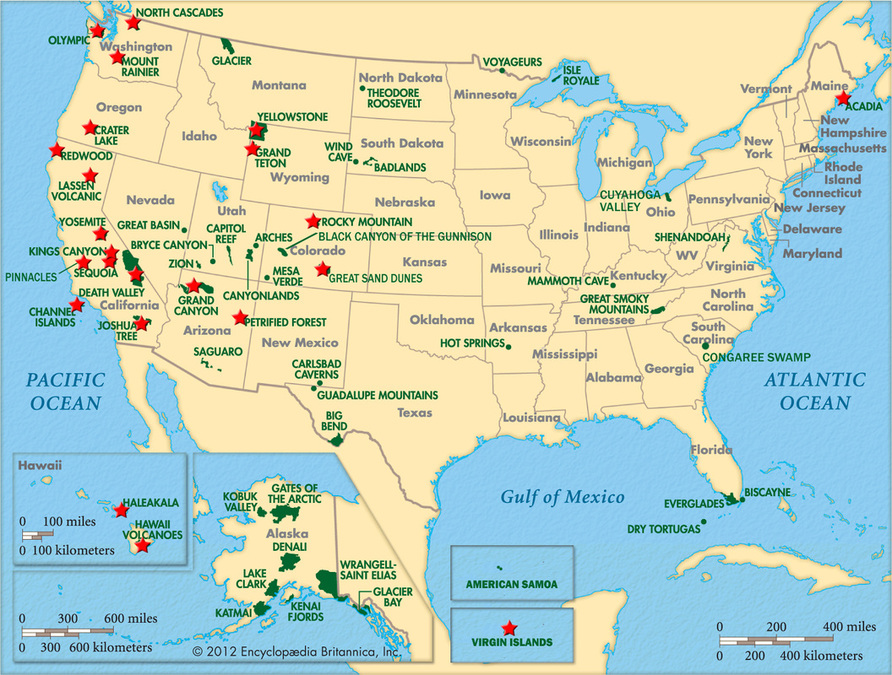 Currently at 31 out of 59, as of February 2016.